21 Day Sacred Valley Retreat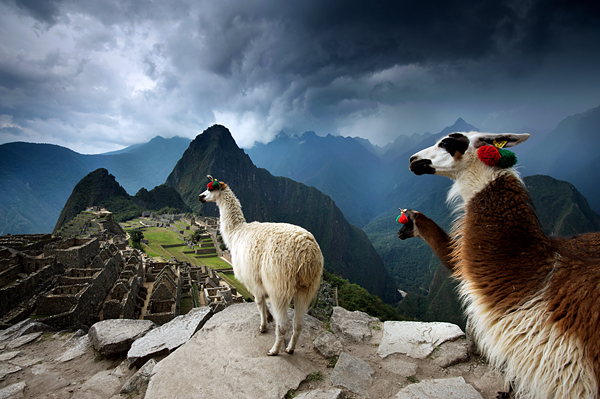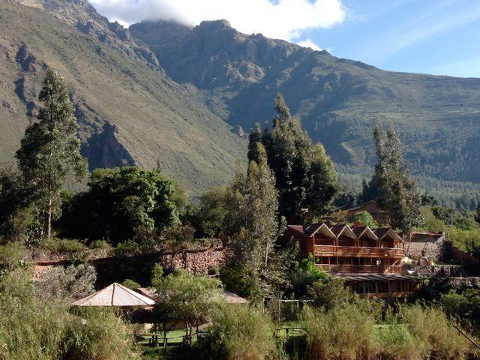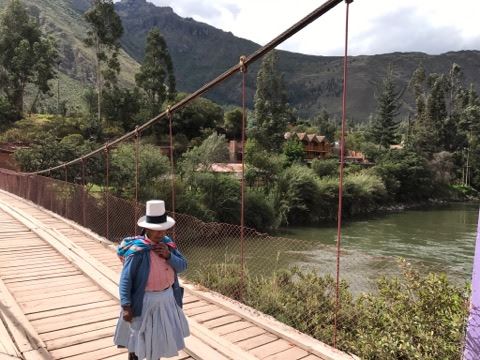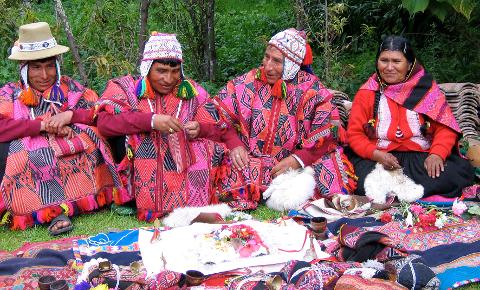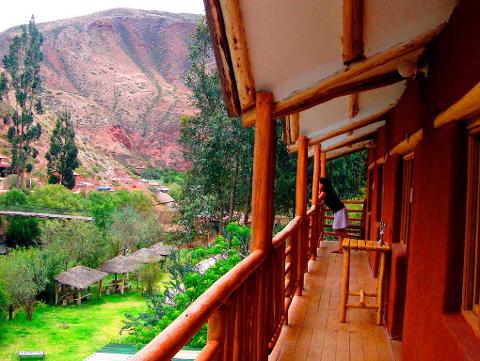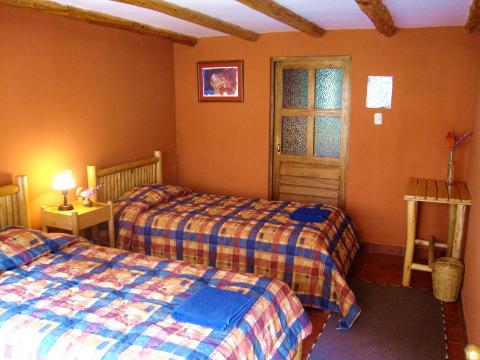 Duration: 21 Days (approx.)
Location: Cusco
Product code: 21 SVR
What's Included:
- 9 Ayahuasca Ceremonies
- 3 San Pedro Ceremonies
- 3 Temazcal Purification Rituals
- Rapé – Sacred Tobacco Air Medicine
- Vibrational Sound Healing Sessions

- Breathwave Sessions

- Excursion to Maras Salt Mines
- Excursion to Pisac and Urco
- Yoga Classes
- Meditation
- All meals during retreat (except during excursions)

Optional Activities (Fee Applies):
- Machu Picchu Excursion
- Chakra rebalancing, Reiki energy work, by a trained Reiki master, Massage Therapy.

- Sapo Ceremony (5-MeO-DMT) From the Sonoran Desert Toad
Retreat Details:

Upon arrival to our Sacred Valley Center, which is nestled in the mountains on the expansive banks of the Urubamba river, you are greeted by our loving staff of facilitators and healers. This center is a community of loving healers.
The serene and mystical Sacred Valley of Peru is considered one of the most energetically powerful places on Earth. We find that simply being in the presence of the ancient Andean mountains, historical archeological zones, and crisp air, offers wisdom and deep nourishment for the mind, body, and spirit.
Experience the sacred healing power of plant medicines, awaken to your inner truth through witnessing and exploring the beautiful natural Andean landscape, and cultivate a sense of mindfulness and appreciation for yourself as part of it all.
At Arkana Spiritual Center, we work closely with indigenous shamans and our staff of healers to bring you a comprehensive program deeply rooted in the traditional practices of ancestral medicine.
We offer a safe, caring, and effective space to begin your journey of transformation, helping you every step of the way as you uncover the energetic roots of any trauma, negative thought patterns, unhealthy habits, or spiritual imbalance.
Our carefully constructed program optimizes your healing by incorporating Eastern and modern philosophies for long-term integration into a modern world.

Following your time with us at Arkana, you will return to life back home with a new perspective and a deeper understanding of yourself and your truth, and will be equipped with the skills and tools necessary to integrate your experience into your everyday life.
Our entire program is structured around our sacred plant medicine ceremonies and holistic therapies.
We work with 4 different medicines for this retreat:
We are lucky to work with this potent and beautiful medicine, and will gladly discuss the benefits and therapeutic potential further for those interested.

Each ceremony offers a unique opportunity for healing and knowledge, and our team of highly skilled, compassionate, loving shamans and facilitators provide the space and assistance necessary for you to prepare for and process each experience.
From before you arrive and long after you return home, we work with you to clarify your intentions and ideal outcomes, and are with you every step of the way as you open up to your own intuition, explore your inner landscape, and embrace a life lived from a foundation of truth and unconditional love.
Itinerary (not always in this sequence)
Upon arrival to our Arkana Spiritual Center, you are greeted by our loving staff of facilitators and healers. Meet the other members of your tribe, enjoy a tour of your new home, and get all your questions answered during an introductory information session. After this talk, you will enjoy your first dinner sampling Andean delicacies.

The next morning at sunrise, you will begin your spiritual journey with a peaceful sunrise meditation, paving the way for the road ahead. The day will continue with your first hike, to the Maras salt lakes, an impressive excursion to know these great ponds which have been in use since Inca times.
Later on the day you will have a meeting with our shaman to discuss your personal intentions and how they can help you achieve them.
Our Shipibo shaman/s will guide you as you begin your healing journey with Ayahuasca, and integrate your intentions into the personalized icaros (sacred master plants songs) that they sing directly to you during the ceremony.
All this is done in the native Shipibo language, passed down through our lineage of shamans from generation to generation. This time-honored tradition has a far-reaching ancestral legacy of plant spirit shamanism, in which the knowledge and healing energies of the plants are transmitted through the icaros sung in ceremony to heal a wide range of mental, emotional, spiritual, and physical ailments. With their rich cultural history and expansive knowledge of medicinal plants of Peru, our loving tribe of "light workers" cleanse and purify the space and set the stage for truly profound and deeply healing work.
The medicine of Rapé is a powerful and potent blend of ground tobacco. It is considered a traditional medicine with a multitude of physical and spiritual benefits. Known as "the medicine of air and fire," the blend is blown up the nostrils to facilitate a clearing of emotional, physical, and spiritual blockages, enabling a thorough grounding and centering of the recipient. The intense blow immediately focuses the mind, silences the chattering, and paves the way for your intentions to take center stage. Many shamans use Rapé to cleanse their energetic field and increase their connection with themselves and the world. As an added bonus, it also clears the sinuses and has incredible antimicrobial benefits for the nasal passages. The ceremony will take place prior to your ayahuasca ceremonies, in order to help prepare you and connect you to the sacredness of tobacco, a powerful plant ally of Ayahuasca.
Private consultations with Shamans and facilitators are possible for more sensitive healing or issues that feel too personal to share with the group.
On your second day, after breakfast you will continue the cleansing process participating in a Temazcal purification ceremony.
This sacred practice involves a sweat lodge in the ancient Mesoamerican tradition, and is a profound and way towards releasing negativity and fear, opening oneself up to receiving healing, and moving past the point of resistance to release and heal past trauma.
Afterwards, step out into the cool mountain air refreshed, renewed, and revitalized to continue your work with the medicines.

In addition to the Grandmother medicine of Ayahuasca, we are honored to offer the Grandfather medicine of San Pedro, or Huachuma as it is called in Quechua, administered by our Q'ero Shaman. San Pedro is a gentle and loving medicine, filled with warmth and light. This ceremony is done during the day, so you'll have the chance to step outside and bask in the beautiful landscape, both within and without. Those who work with this medicine describe the essence of the experience to be an opening of consciousness and connection to the oneness all around us, of which we are all part of. Through this opening and connection, you reclaim the ability to release and heal on all levels.
We are honored to provide this medicine for you in its native land, the Andean mountains, and help you integrate the experience in a loving and grounded way. Through the work of both Ayahuasca and San Pedro, in addition to our other therapies, our guests find a balanced and deeply effective healing experience.
One of the best parts of our Andean retreat center is the abundance of nature and the myriad of opportunities to reconnect to it. Throughout your stay with us, you'll have the chance to experience the full bounty that Pachamama offers us in the beautiful Peruvian countryside
We understand that working with the medicines isn't always easy, as we are sometimes are brought face-to-face with parts of ourselves we have avoided for so long. This is important work, and necessary for true healing, and so we find that balancing this effort with opportunities to decompress, play, and connect with others in our slice of paradise translates to a more effective and fulfilling healing journey. As we begin to more fully open ourselves up to love and our true selves, a clear truth is revealed: Put simply, life is about love and connection – to ourselves, to others, and to the Earth.

It is our sincerest joy to offer you the opportunities that can guide you deeper into this truth for yourself, in whatever unique way that is for you.
Besides visiting the salt mines at Maras, you will also take a trip to the little town and cultural hub of Pisac, where you'll find a vibrant market with all manner of gifts, colorful foods, and sometimes cultural dance performances; and to Urco archeological zone.
Throughout these cultural and architectural explorations, you'll learn about the advanced knowledge of this ancient civilization with a local guide as you witness the clues left behind in this mysterious and energetically powerful places.
For those who wish to further explore the culture, customs, and sacred sites of Peru, we offer the option to journey to the ancient city of Machu Picchu, one of the great Wonders of the World. Just two hours by scenic train ride, we'll arrive in Aguas Calientes (also known as Machu Picchu village).
During this excursion, you will be accompanied by your professional English-speaking guide with in-depth knowledge of the ancient Inca civilization, Machu Picchu and Peru's history. Many people find his knowledge to be of significant effect on the Machu Picchu experience. It's an adventurous and delightful scenic journey.
We balance out this exploration of both inner and outer worlds with wholesome nourishment for the body.
At Arkana, we believe cultivating a solid framework of health for the mind, body and spirit leads to a sustainable and fulfilling life. All of our food is fresh, incorporating the superfoods of the region and with an inclination towards vegetarian, while including some lean animal proteins for those who require it. Most of our salads come from our own organic vegetable gardens.
Most importantly, we believe in the adage: "let food be thy medicine", and thus we create a community around our kitchen, putting our hearts into our dishes and cultivating a love for our bodies and our food. Our goal is to create a sustainable practice of conscious eating that you can take with you into your life back home.
Finally, we round out your experience by incorporating Eastern and modern healing practices such as sound therapy with Tibetan singing bowls, breathwave sessions, guided meditations & yoga, where we provide a safe and judgement-free space to get in touch with your body, move freely, push the edges of expression, nurture your senses, and transform your energy.
Throughout the week, we also offer the chance to further integrate your healing with add-on options including Chakra rebalancing, Reiki energy work, by a trained Reiki master & Massage Therapy.
Our holistic Center, therapies, and work with the sacred plant medicines offer us the opportunity to understand our true nature and discover a deeper meaning and fulfillment out of life.
We do not side-step this process, but dive right into it, shining a light onto our darkness, and holding a mirror up to our fears, negative thought patterns, and self-limiting beliefs. By facing these parts of ourselves directly, rather than shying away from them or burying them as we may have done in the past, we can heal the root cause of the issue, resolving the inner conflict and turmoil that has caused us to bury and suppress our pain (often reaching all the way back to childhood), and releasing the energy that has been trapped there for so long. We provide the environment and expertise of a team of highly skilled, loving, compassionate Shamans and facilitators to guide you through this process of awakening, of choosing differently, healing, and expanding. It is a slow but steady path towards freedom – from fear, from illusion, from self-constructed boundaries – resulting in a lighter, brighter, more authentic self, and the full experience of love.
It is our honor to help you on this most fulfilling of all journeys: the journey back home.
Taxi/ Pick-Up Info:
All passengers are picked up at the Cusco Airport at 11am. A driver will come around 10:30 holding a sign which says "Arkana Spiritual Center".
If you miss your pick up time you will have to contact us to call you a taxi which is $35, or 100 Soles- you will have to pay in Soles.
Money exchange can be made at the airport.