14 Day Machu Picchu to Amazon Ayahuasca Expedition Cusco, Peru (CUZ) to Iquitos, Peru (IQT)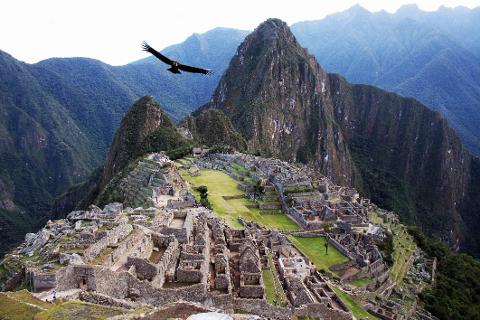 Duration: 14 Days (approx.)
Location: Cusco
Product code: 14 Day MPA
Book Now
What's Included:
- 6 Ayahuasca Ceremonies with Shipibo Shamans
- 1 San Pedro ceremony with Q'ero Shaman
- 1 Kambo (Frog Venom) ceremony with local Matses Shaman
- 1 Nunu (Rape') ceremony with local Matses Shaman
- 1 Fire ceremony
- Trip to Machu Picchu with expert guide
- 4 Floral baths
- Vibrational soundbaths
- Breathwave Sessions (when available)
- Group integration sessions
- Local excursions to Pisac and Maras
- Guided outdoor activities in the Andes including hiking
- Local jungle excursions with professional jungle guide
- Yoga classes
- Access to 88 sq. meter fitness facility at jungle center including yoga mats, Onnit kettle bells, battle ropes, steel maces, Moving Zen suspension straps, punching bag, gloves, pads, jump ropes, spinning bike, elliptical, squat rack and free weights
- Night of Visionary Cinema
- All meals during retreat (other than lunch/dinner if you go to Machu Pichu or Pisac.)
- All accommodations
- One Way Flight from Cusco to Iquitos at the end of the first week of the retreat

- Lifetime 10% discount on return visits to Arkana Spiritual Center and membership to private community Facebook group (our Pulse tribe!)
Optional Activities (Fee Applies):
- Horseback Riding
- Chakra rebalancing, Reiki energy work, by a trained Reiki master, Massage Therapy.
- "Bufo Ceremony" (5-MeO-DMT). From the Sonoran Desert Toad.

Description
Regarded by many of our guests as 'the experience of a lifetime,' this 14
day pilgrimage across Peru allows for intercultural exploration with an
immersive journey to the Sacred Valley and the Amazon rainforest, experiencing
the ancient traditions of both Incan and Shipibo cultures.


Experience the sacred healing power of plant medicines, awaken to your inner
truth through witnessing and exploring the beautiful natural Andean landscape
and the rich flora and fauna of the Amazon jungle, and cultivate a sense of mindfulness
and appreciation for yourself as part of it all.
This excursion starts at our lodge in the Sacred Valley, a few miles outside of Cusco
Then finishes at the Amazon Jungle Lodge.


Upon arrival to our Sacred Valley center, which is nestled in the mountains on
the expansive banks of the Urubamba river, you are greeted by our loving staff of
facilitators and healers. This center is a community of loving healers and their children.
So please be aware that you may have some interaction with, and hear the laughter and
playing of children during this retreat.


Meet the other members of your tribe, enjoy a tour of your new home, and get all your questions answered during an introductory information session. Then, get a good night's sleep and wake feeling refreshed and revitalized to begin your work with the plant medicines offered here.
The first week you will get a chance to start working with Ayahuasca, doing
two ceremonies throughout the week. The week will be capped partaking
San Pedro, or Huachuma as it is called in Quechua, administered by our
Q'ero Shaman. San Pedro is a gentle and loving medicine, filled with warmth and light.
This ceremony is done during the day, so you'll have the chance to step outside and bask in the
beautiful landscape, both within and without.
Those who work with this medicine describe the essence of the experience to be
an opening of consciousness and connection to the oneness all around us,
of which we are all a part. Through this opening and connection, the ability to
release and heal on all levels. We are honored to provide this medicine for you
in its native land, the Andean mountains, and help you integrate the experience
in a loving and grounded way. Through the work of both Ayahuasca and San Pedro,
in addition to our other therapies, our guests find a balanced and deeply effective
healing experience.
One of the best parts of our Andean retreat center is the abundance of
nature and the myriad of opportunities to reconnect to it. Throughout your stay
with us, you'll have the chance to experience the full bounty that Pachamama
offers us in the beautiful Peruvian countryside. We understand that working
with the medicines isn't always easy, as we are sometimes brought face-to-face
with parts of ourselves we have avoided for so long. This is important work,
and necessary for true healing, and so we find that balancing this effort with
opportunities to decompress, play, and connect with others in our slice of
paradise translates

to a more effective and fulfilling healing journey. As we begin to more fully
open ourselves up to love and our true selves, a clear truth is revealed: Put
simply, life is about love and connection – to ourselves, to others, and to the
Earth. It is our sincerest joy to offer you the opportunities that can guide
you deeper into this truth for yourself, in whatever unique way that is for
you. And so, with the mountains as our backdrop, explore and play in Mother
Nature's playground

Through horseback riding (at an additional cost), or simply hiking on the nearby
Apus with the members of your tribe. Take a trip to the little town and cultural hub
of Pisac, where you'll find a vibrant market with all manner of gifts, colorful foods, and
sometimes even cultural dance performances. Or, trek 45 minutes from our Center
through fields, farms, and other country beauties to visit the impressive
pre-Inca salt mine – Maras Salineras, which consists of 3,000 small pools
roughly 5 square metres (53.8 ft²) in size. Throughout this cultural and
architectural exploration, you'll learn about the advanced knowledge of this
ancient civilization with a local guide as you witness the clues left behind in
this mysterious and energetically powerful place.
In the middle of the week, we will journey to the ancient city of Machu
Picchu, one of the great Wonders of the world. Just two hours by scenic
train ride, we'll arrive in Aguas Calientes (also known as Machu Picchu village)
early in the morning. During this excursion, you will be accompanied by your
professional English-speaking guide with in-depth knowledge of the ancient Inca
civilization, Machu Picchu and Peru's history. Many people find his
knowledge to be of significant effect on the Machu Picchu experience. While
there, you'll have the option of trekking up to the Sun Gate, the Inca Bridge
or the Moon Temple if you want some extra physical activity. It's an
adventurous and scenic journey while quite physically demanding.
Upon returning to our Center, enjoy a well-deserved meal and a night of
relaxation around the fire with your tribe. We balance out this exploration of
both inner and outer worlds with wholesome nourishment for the body.

At Arkana, we believe cultivating a solid framework of health for the mind, body, and
spirit leads to a sustainable and fulfilling life. All of our food is fresh, incorporating the
superfoods of the region and with an inclination towards vegetarian, while including
some lean animal proteins for those who require it.

Most importantly, we believe in the adage of letting food be thy medicine,
and thus we create a community around our kitchen, putting our hearts into our dishes
and cultivating a love for our bodies and our food. Our goal is to create a sustainable practice
of conscious eating that you can take with you into your life back home.
Finally, we round out your experience by incorporating Eastern and modern
healing practices such as Yoga or Sound Therapy with Tibetan Singing Bowls, Breathwave
sessions (when available) & guided meditations. We also offer the chance to further integrate your healing with add-on options including Chakra rebalancing, Reiki energy work, by a trained Reiki master, Massage Therapy.
After a week experiencing the beautiful Andes, you will fly from Cusco to
Iquitos to begin the Amazon Ayahuasca portion of your retreat.
The Amazon Ayahuasca Retreat portion of this 14 day journey takes place at our
retreat center deep in the Amazon rainforest.
At the Amazon Arkana Spiritual Center, we work closely with both female and male
Shipibo shamans and our staff of healers and psychologists to bring you a
comprehensive program deeply rooted in the traditional practices of indigenous
medicine. We offer a safe, caring, and effective space to begin your journey of
transformation, helping you every step of the way as you uncover the energetic
roots of any trauma, negative thought patterns, unhealthy habits, or spiritual
imbalance. Our carefully constructed program optimizes your healing by
incorporating Eastern and modern philosophies for long-term integration into a
modern world. Following your time with us at Arkana, you will return to life
back home with a new perspective and a deeper understanding of yourself and
your truth, and will be equipped with the skills and tools necessary to integrate your
experience into your everyday life.
Our program for this week is structured around our sacred plant medicine
ceremonies. We work with 3 different medicines for this retreat: Nunu, Kambo,
and Ayahuasca & Sonoran Toad Medicine (Click here to learn more about this and add on if you wish)
The Nunu (Rape') ceremony takes place the night you arrive, conducted by a shaman of
the Matses tribe, where the medicine originates. Cleanse and open the nasal passages, heal the
sinuses and awaken your sense of smell to the surrounding jungle. Energetically
ground yourself to the world around you, clear the mind and open your third eye
to begin your work with the medicines.
Kambo (frog venom) is a powerful medicine that cleanses the entire body to
prepare you for your Ayahuasca experience in the jungle. Reset your immune system, help heal chronic
pain and inflammation, and experience the benefits of over 100 different rich and complex compounds
shown to treat a wide variety of ailments including pain, addiction, and
depression. Our same Matses Shaman gives you individualized care during this
ceremony to ensure a safe and fulfilling experience with this potent and powerful medicine.
In addition, for an extra fee, you will have the opportunity to partake in a "Sapo Ceremony" the medicine of the Sonoran Desert Toad.
This powerful and potent medicine has been a vital part of many shamanic ceremonies, its active ingredient (5-MeO-DMT) is also known as the God or spirit molecule. This short but profound ceremony offers an intense, concentrated, and deeply mystical experience comparable to Hindu experiences of Moksha or Buddhist experiences of Samadhi and Nirvana. We are lucky to work with this potent and beautiful medicine, and will gladly discuss the benefits and therapeutic potential further for those interested.
Prior to each Ayahuasca ceremony, we offer floral baths, which help to
cleanse your energetic fields and connect you with the plants we work with.
We'll also discuss your intentions and your ideal outcomes from your
experience. Our Shipibo shamans will guide you as you begin your healing
journey and integrate your intentions into the personalized icaros (songs of
the plants) that they sing directly to you during the ceremony.
All this is done in the native Shipibo dialect, passed down through our
lineage of Shamans from generation to generation. This time-honored tradition
has a far-reaching ancestral legacy of plant spirit shamanism, in which the
knowledge and healing energies of the plants are transmitted through the icaros
sung in ceremony in order to heal a wide range of mental, emotional, spiritual,
and physical ailments. With their rich cultural history and expansive
knowledge of medicinal plants of the Amazon, our loving tribe of "light
workers" cleanse and purify the space and set the stage for truly profound and
deeply healing work.
The morning after each ceremony provides an opportunity to share your
experience with the Shamans and the group, which can help you gain clarity,
integrate your lessons, and set your intention for the next ceremony. While all
activities are completely optional, we find that sharing your experience and
learning from others' ceremonies can be a vital and extremely profound part of
the healing process. Many guests claim that the new perspectives gained during
group shares were as powerful as the ceremonies themselves.
Nevertheless, private consultations with Shamans and facilitators
are possible for more sensitive healing or issues that feel too personal to
share with the group. At the Center, we also have a bilingual Western female
facilitator and a local female shaman on staff, so both male and female guests
can easily find an understanding female ear for more sensitive conversations.
We support holistic healing of the mind, body, and spirit, and thus provide
the environment and itinerary for you to get the most out of your stay with us.
With daily guided jungle expeditions from our expert local jungle guide, you
can experience the breath-taking flora and fauna of our lush jungle paradise,
located on the edge of the 2 million hectare Pacaya Samiria National Reserve.
This connection with nature allows for a deeper understanding and context for
the medicines we work with, and can help facilitate a more profound experience
during your ceremonies.
For the jungle expeditions you can expect to do activities including:
· Daytime jungle trekking
· Journey to Monkey Island
· Holding and learning about sloths
· Cayman (small alligator) catch and release
· Tracking and spotting animals (boas, anacondas, alligators, frogs, tarantulas, scorpions, iguanas, hawks and other birds, unique insects, monkeys, capybaras)
· Swimming and spotting freshwater 'pink' dolphins
· Learning about wild medicinal plants from the jungle
· Fishing for piranhas and catfish (keep what you catch!)
· Boating under the stars
And more …
We believe the health of physical body sets the foundation for the health of
the energetic body. Often ignored in this type of spiritual work, we provide
access to a fully-stocked gym and offer yoga classes during your stay with us,
so you can begin implementing the healthy habits that will carry this work with
you into your life back home.
Our retreats and the plant medicines we work with offer us the opportunity
to understand our true nature, by shining a light onto our darkness, and
holding a mirror up to our fears, negative thought patterns, and self-limiting
beliefs. We provide the environment and expertise of a team of highly skilled,
loving, compassionate Shamans and facilitators to guide you through the process
of awakening, of choosing differently, healing, and expanding. It is a slow but
steady path towards freedom – from fear, from illusion, from self-constructed boundaries
– resulting in a lighter, brighter, more authentic self, and the full experience of love.
It is our honor to help you on this most fulfilling of all journeys: the journey back home.
Taxi/ Pick-Up Info for the Sacred Valley:
Pick up to the center is free at the Cusco airport at 11am and there will be a taxi driver arriving around 10:30 who will be holding a large sign which says "Arkana Spiritual Center". If you miss your pick-up time, you will have to contact us to call you a taxi, which you will have to pay for (Cost will be about $30, or 98 Soles.) You will have to pay in Soles - exchange money at the airport.


Taxi/ Pick-Up Info for the Amazon:
All passengers sleep in Iquitos at "La Casona Hotel" on Saturday night. On Sunday at 9 am, we meet at the courtyard to meet each other and intro ourselves.
We have a intro talk and leave around 10 am on vans to Nauta, the port town. (We stop mid-way for lunch). At the port, we take the boat for 1.5 - 2 hours to the Arkana Amazon Spiritual Center.

If passengers get delayed, a van is scheduled for them, under their coverage, same with a boat.

Medical Facilities:
A Medical Clinic is 1 and a half to 2 hours away by boat in the Amazon (30 minutes by taxi in the Sacred valley). That´s why we are very emphatic in the Medical Intake interview and sign off, about previous history and our policy concerning intake of antidepressants and contraindication medicines and/or medical conditions that could be a hazard to their health/integrity. There is no trained doctor currently on staff.